CLOUD INTEGRATION
Cloud Infrastructure Solutions
Virtual Servers, Software and Environments for Scalability - No more hardware procurements
Let us show you how to harness the cloud to scale your information technology in a cost effective manner.
- Amazon Web Services (AWS)
Utilizing Amazon Web Services (AWS), we can help migrate your business hardware and software into the cloud. Let us introduce you to AWS' EC2, S3 and other services AWS's suite of
infrastructure as a service (IaaS)
can help your company cut costs significantly. We can show you how to move off physical - "traditional" servers and use the cloud infrastructure to reduce costs and improve scalability.
Using AWS immediately reduces the need to price hardware, procure service contracts and worry about other critical considerations like disaster / recovery, backups etc. Up front costs and time to market are completely eliminated by using AWS for your IT infrastructure. Virtual Servers dedicated to any number of technology roles can be "spun" up in minutes.
Contact us to learn more
CLOUD SOFTWARE - IMPLEMENTATION AND INTEGRATION
Cloud Software Solutions
Salesforce.com for Customer Relationship Management (CRM), Google for Work (Docs, Spreadsheet and Email), Service Now (Services Integration, Custom App Development)
You need a seasoned team of professionals to implement, manage and maintain today's cloud software applications and services.
- Salesforce.com
If your business is considering the Salesforce.com ecosystem of cloud solutions, we offer over 9 years of experience working in and around the Salesforce.com/Force.com platform. We can build custom solutions on the platform for your business using Salesforce's APEX/Visual Force as well as client-side development technologies (jQuery/AngularJS) and Service Oriented Architecture solutions to add a robust user interface and business solution.
Please read more about our Salesforce.com Expertise by clicking here at SALESFORCE CONSULTING
- Google for Work
At Trinity - our entire business is run on Google for Work. Trinity's email, documents, spreadsheets and more are all managed and maintained on the cloud with Google.
If you are interested in learning more about the Google's suite of services available on the cloud and how to implement and integrate them into your business. Please contact us by phone or by filling out our contact info page here. Contact Us for more info on Google for Work options.
- Service Now - Services Integration
There are many cloud offerings available to businesses of all sizes and some are more cost effective than others. You need experts and seasoned Technical Consultants / Technical Architects to help orchestrate and design which solutions work best for the way you do business.
With Service Now as a vendor, there are a multitude of options on how their services can help streamline your business processes, information technology topology and development of cloud based custom applications.

We can help with the process with our independent consulting services to guide you and your business through the choices.
Call us by phone or click SERVICE NOW CONSULTING
To learn more about the cloud offerings provided by the companies mentioned above, see the following links:
Salesforce.com
Google for Work
Service Now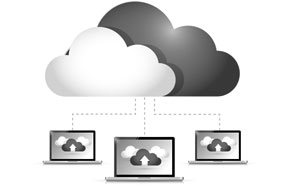 ---